Meet my Team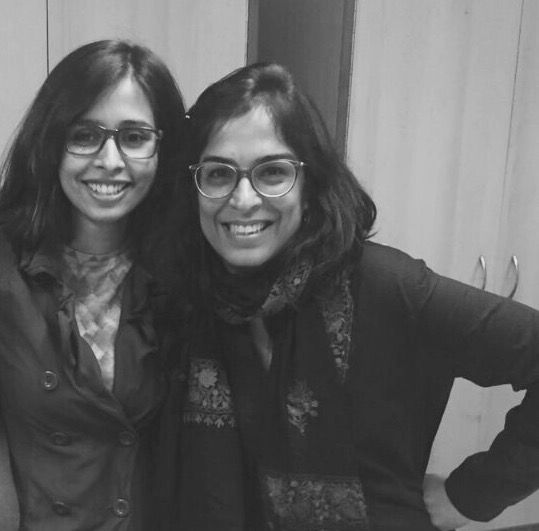 It is with great pleasure that I introduce the Girls behind the scenes. Gurpreet (RHS) and Shreya (LHS) My fabric sourcing team. 
Without my two girls Pickle Jack would not be possible. I have worked with Gurpreet for over 4 years now where she has sourced and produced my collections for previous employers. It was her superwoman business mind and our love for beautiful fabrics that bought us back together in 2015 for the launch of Pickle Jack. 
Pickle Jack fabric is sourced from local Indian markets. Hand woven or a batch end of a production line Pickle Jack fabric is following latest colour trends and unique Indian design. Each selection is bought in small yardages from 25 - 50 meters to ensure that each Pickle Jack accessory is individual and unique. Both Gurpreet and Shreya are successful business women. Gurpreet being CEO of Iera Living (Clothing and accessory manufacturer) and Shreya a very talented Designer working alongside Gurpreet. Together with a communal passion for the outdoors we are able to pick the most suitable fabric for Pickle Jack products ensuring that it is not only beautiful but that it serves its purpose to assist and enable you create adventure filled memories.
Next, we can not forget the wonderful Jennifer who has been working hard on all my technical files and paper patterns ensuring the fit and construction of my product is strong / hardwearing and practical. 
Jennifer has kindly shared her knowledge of pattern making and ensured that Pickle Jack is efficient, organised and consistent when constructing our products.
Meet PICKLE JACK :) The Founder .... March 2012 - July 2016